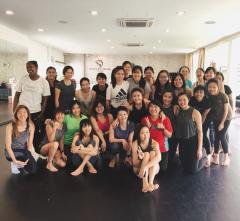 "Start every day by setting your goals, then crushing them."

Louisa has been a trained and certifed dancer for 15 years, in dances such as Ballet, Modern, Tap, Jazz and Latin American Ballroom Dancing. Sweat, stretch and burn with her as she takes you through a sweaty Saturday morning of Barre-less Fitness that will leave you feeling fresh and uplifted!

*Please be reminded that this is a Bring Your Own Mat (BYOM) event.